BLOG: The Medical Model - Solopreneur Edition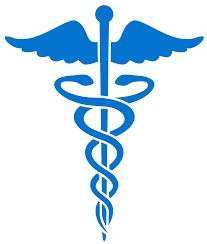 The Medical Model - Solopreneur Edition
In my last blog post, I discussed why the Medical Model is important in fully staffed practice. Wondering how to implement it when you are a solopreneur?
As a solopreneur you literally wear all of the hats. Without a "gatekeeper" at your front desk, you have to rely on automation to separate yourself as much as possible from the administrative side. This separation will allow you to focus on rapport building with your client and their family. This is where your processes are crucial. There is so much technology available to handle the administrative side of your practice.
The first step is to identify the administrative tasks that you complete on a regular basis. Make a list that includes everything from client intake to discharge, including areas of impact such as accounting, calendar management, billing, etc.
Next determine which tasks can be automated and research the technology available to accomplish them. Many of these apps/software companies offer trial periods. This is a perfect way to test if they work for you before investing any money.
Incorporating technology into your processes will streamline the tasks required to run your business, keep the majority of your client contact time devoted to treatment/rapport building, and help you deliver stellar customer service.
How to Connect With Renee
I'd love to hear from you:
Email: renee@theprivatepracticecoach.com
Website: www.theprivatepracticecoach.com
When visiting the website, be sure to sign up for the complimentary workbook: "Know Your Right-Fit Client" and learn how to effectively market your services and products.
LinkedIn: Renee Matlock | LinkedIn
Facebook: www.facebook.com/theprivatepracticecoach
Interested in coaching: schedule a complimentary, no-strings-attached, "Talk with Renee" session to discuss your practice, your goals and your dreams and see if we are a 'Right-Fit" to work together.
Renee, the owner of The Private Practice Coach shares with clients her knowledge and expertise gained over 30 thirty years of building a profitable, multi-disciplinary private practice.