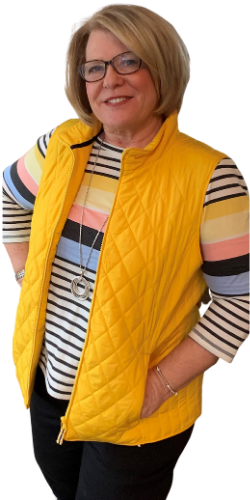 I'm Renee Matlock, the owner of The Private Practice Coach. I work with service-based entrepreneurs, sharing a wealth of experience that I gained while building a profitable, multi-disciplinary private practice. I have a passion for building relationships with everyone associated with my business and beyond. I've weathered major recessions, a pandemic and have walked in your shoes! In 2015 I sold my practice, Speech Plus, P.C., and have been enjoying the business of coaching every since. I truly feel that helping other entrepreneurs through my 1:1 and small group coaching is what I was meant to do.
I support my coaching clients with strong administrative, management, marketing and communication skills. I have mentored professionals through the American Academy of Private Practitioners in Speech Pathology and Audiology and have coached entrepreneurs across the United States and Canada. Here's some feedback I've received: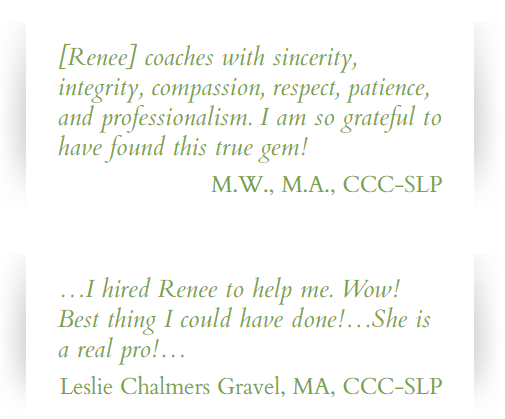 I speak regularly on private practice business building topics for professional organizations and have authored the articles A Multidisciplinary Practice in ASHA's Guide to Successful Private Practice in Speech-Language Pathology, Marketing: It's All About Relationships and A Winning Combination Within and Outside Practice Walls in the ASHA Leader.
As to my private practice, I founded Speech Plus P.C., a multi-disciplinary practice with eighteen employees in Frankfort, IL. As a successful clinician and businesswoman, I have garnered the respect of my professional colleagues, staff and clients. I have been awarded the Honors of the Association from the American Academy of Private Practitioners in Speech Pathology and Audiology and the Sustained Excellence Award from Scientific Learning Corporation. I dedicated my professional career to directing the quality and clinical standards of Speech Plus, and was committed to bringing excellence and innovation to the families and clients we served.
I bring the same dedication to excellence and innovation to my coaching clients.
In my spare time, I continue to be active in local and national business, civic and professional organizations. I was awarded the President's Award for Outstanding Contribution to the Community of Frankfort. My husband, Jim and I split our time between our homes in Frankfort, IL and Estero, FL. We have two grown daughters, two adorable granddaughters, Olivia and Ava and the cutest little grandson, Everett.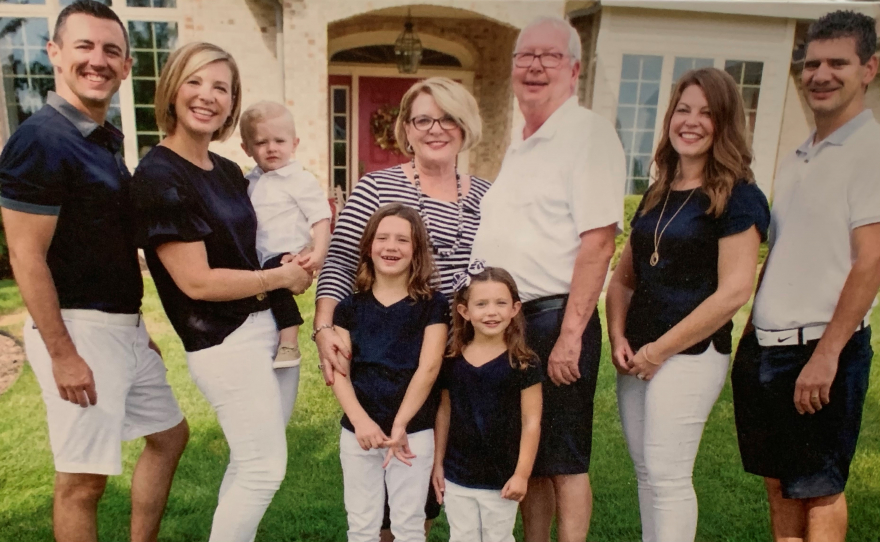 ---
Renee is a member of:
AAPPSPA

The Illinois Dyslexia

Association

ASHA

Frankfort Chamber of Commerce

Illinois Speech-Language-Hearing Association

International Dyslexia Association
---